Colorado Real Estate License Education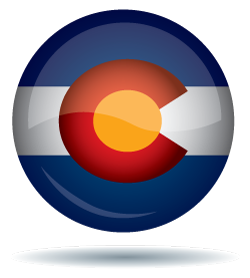 Opening a new chapter in your career begins with the required real estate license education to get your Colorado Real Estate License. Real Estate is an exciting and rewarding career and we have made completing the requirements very easy. Get started today and not only learn the requirements to pass the exam but learn what it will take to be successful.
ProSchools Packages
- Click Title To View More
168 Hours
When comparing real estate courses, not all online real estate courses are the same! Unlike other programs, ProSchools' Gold program includes online lessons, exam prep and instructor access.

Our Gold package includes everything you need to complete your education and pass your real estate licensing exam:

Colorado Real Estate Prelicense Online Course ($699 Value)
Exam Prep ($99 value)
Printable online lessons ($75 value)
Instructor Support Access ($99 Value)
As you can see, with ProSchools' Gold program you will receive over $200 more in extra value than any other real estate program!
168 Hours
Best Value! Receive extra exam prep tools and save money with the Platinum package! In addition to everything included in ProSchools' Real Estate Gold package, the Platinum package includes a recorded review webinar, online flashcards and recorded test-taking tips webinar.

What a deal! Included in the Platinum package is:
Colorado Real Estate Prelicense Course ($699 Value)
Exam Prep ($99 value)
Printable online lessons ($75 value)
Recorded Review Webinar ($99 Value)
Online Flashcards ($39 Value)
Recorded Test-Taking Tips Webinar ($20 value)
Instructor Support Access ($99 Value)

Save over $300 by choosing the Platinum package!


Real Estate Express Packages
- Click Title To View More
168 Hours
This Course Package Includes:

168-Hour Colorado Pre-License Education (includes all 6 required courses)
Real Estate Math
Principles of Real Estate Practice
Colorado Exam Prep Master
"Licensed To Soar" Career E-book
Money-Back Guarantee
Customizable Real Estate Agent Website
Quick-Start Guide for New Real Estate Professionals - E-book
Top Ten Tech Tools for Launching Your Real Estate Career - E-Book
One 'Field of Specialization' Real Estate Designation
Individual Property Listing Website
How to become a Colorado Real Estate Broker in 5 Easy Steps.
Step 1: Meet the education requirement.
The Colorado Division of Real Estate requires 168 Hours to become a licensed Associate Broker. Those Colorado Real Estate Hours are in the following required topics.
Required Colorado Real Estate License Topics:
48-hour Colorado Real Estate Law and Practice
48-hour Colorado Contracts and Regulations
32-hour Colorado Practical Applications
24-hour Colorado Closings
8-hour Colorado Legal Issues
8-hour Colorado Recordkeeping and Trust Accounts
If you are already licensed in another state or have been licensed previously, visit
this link to determine your requirements.
Step 2: Examination
Once the required education has been completed, it is time to schedule your exam. The Colorado Division of Real Estate uses PSI Exams to administer the state exam. Make a reservation by calling 800-733-9267 or click
here to go to PSI's website.
At the exam site, you will be required to sign an
affidavit of exam eligibility.
1 Year Rule:
You must submit the application for a new license with one year of successful passing of the exam.
Step 3: Background Check
The Colorado Division of Real Estate requires all applicants to undergo a CBI/FBI fingerprint background check. Most PSI Exams centers can take and submit fingerprints. PSI Exam Centers can be located
here.
Click here for more options regarding fingerprinting
If you have an arrest record other than DUI or other traffic misdemeanors, you can challenge your record with
the addendum form
.
Step 4: Errors and Omissions (E&O) Insurance
Step 5: Complete The Application Form