Georgia Real Estate Post License Education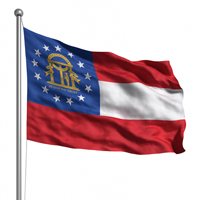 Completing your Post License education during your first license year has never been easier. We have compiled the all the courses you need to complete your real estate post license requirement.
25 Hours
Covers security instruments, primary and secondary mortgage markets, mortgage fraud, source of funds, obtaining real estate loans, procedures of settlement, and practical exercises in real estate math.

This course satisfies the 25 hour postlicense requirement in Georgia.

25 Hours
The journey from newly licensed salesperson to successful real estate professional involves a lot of learning. After completing your pre-licensing education and earning your license, you likely had a good handle on the laws that govern the practice of real estate. How to apply these rules and regulations, however, can be a bit of a mystery when confronted with everyday situations. Georgia Post-Licensing for Real Estate Salespersons assists you in merging your book knowledge with practical field application. The course fills the gap between what you needed to know to get your license and what you need to do to become a confident, well-respected, and highly skilled real estate professional.

Real estate salespersons in Georgia are required to complete a 25-hour post licensing course within their first year of licensure. This course fulfills the state's post-licensing requirement, and it also counts as six hours of real estate continuing education. You must complete an additional 18 hours of real estate continuing education during Georgia's four-year renewal period.

Course highlights include:
Twenty-five hours of content divided into 11 different modules, each focusing on a highly relevant real estate topic.
A detailed analysis of the listing process, property condition disclosures, and buyer representation.
An easy-to-understand explanation of purchase agreements and contracts.
Tips on how to advocate for your clients more effectively by improving your negotiation skills.
A discussion of the mortgage process, including advice on steps you can take to protect your clients from predatory lending practices.
An examination of appraisals and comparative market analyses.
Emphasis on the importance of applying the highest ethical principles to your practice.
Techniques on how to account for and mitigate the probability of risk in your day-to-day business dealings.
Key points illustrated through case studies and real world examples.
Numerous resources for instant application and future reference.